Grace City Church Hawaii is a gathering of God's people where our hearts are strengthened by God's grace, where we learn to love one another, and where God is glorified through the declaration and the demonstration of the gospel.
Mauka Lani Elementary School in Makakilo | 92-1300 Panana Street, Kapolei, 96707
A typical service will last about 90 minutes. We sing God's praises, we read and preach from God's Word, we pray, we observe the Lord's Table and Water Baptism, we greet, we eat, we learn to love. We do this every Sunday.
➤ PARKING: When you arrive at Mauka Lani Elementary, you'll find ample parking. The services take place in the school's cafeteria. Before you find a seat, stop by the Connection Table for some light snacks and coffee, and for some church information. You may bring your food to your seat, we don't mind.

➤ YOUR KIDS: We have a children's ministry located in the building next to the cafeteria, near the parking lot for kids 18mos. to 10 years-old. Your child will experience a fun and safe environment where they will learn biblical truth in an engaging manner. Our classes are divided into two age groups: 18mos. – 5 yrs. old, and 6 yrs. old – 10 yrs. old.

➤ Your child's safety and comfort: We perform a background check on every children's worker to ensure a high level of safety. We are positive your child will enjoy their experience, however, we realize that it may take time to get used to a new environment. This is why we provide a children's area at the back of the cafeteria where your child may stay with you during the service. Look for the Family Zone sign.

➤ DRESS CODE: It can get warm in the cafeteria so dress comfortably. The children's classes are air-conditioned.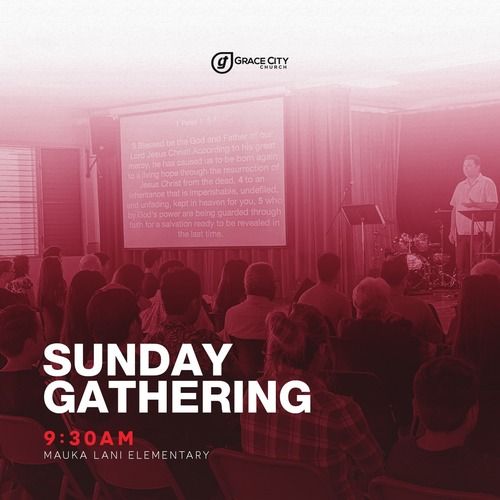 Learn More About Our Beliefs
Learn More About Our Leaders
We'd love to hear from you. Fill out the form below to get started.