Our story didn't start with a man's vision. It wasn't birthed from a denomination's mission statement. It didn't begin with a good idea.

Our story started before time. It started before Creation.

Our story is God's story.

Grace City is simply a part of the epic drama of God displaying his glory for all to see. Grace City is a result of God's holiness, power, and mercy in action. This isn't about us, this is about God.

➤ This story is about God creating all things good and beautiful for His glory and for our enjoyment.
➤ This story is about our rebellion toward God and the sin that wrecked union with God and that broke the earth.
➤ This story climaxes with God redeeming his Creation to himself through his son, Jesus Christ.
➤ And Grace City looks forward to the final part of this story when Christ returns for his Church and makes all things new.

At Grace City, we are grateful, worshipful, and amazed that we are even a part of God's Story.
Grace City held our first public gathering on September 26, 2006. Over time God has sustained us through good times, and not so good times. We have seen new life, and we have endured the passing of the saints. People have joined, and people have left. People have been baptized, and sadly, some have left the faith. Some things have changed, and some things have stayed the same.
GRACE.
Yet through it all God is faithful to his church. What holds it all together is God's grace. Because of God's grace, we are saved through the work of Christ, we are being made into the likeness of Christ, and we will be forever in the presence of Christ. To this we firmly hold.

CITY.
Why city? Three reasons...
• We meet in Makakilo, above the "Second City" of Kapolei.
• We are a "city set on a hill" to declare and demonstrate the light of the gospel to those near and far. (Matt. 5:14)
• We "seek the city that is to come," anticipating and longing for the new city at Christ's return. (Heb. 13:14; Rev. 21:1-4)

CHURCH.
We are not a charity. We are not a NGO. We are not a social club. We are not a building. We are a church. We are a group of people called out of darkness and into the light and life of Jesus Christ. Every Sunday the church gathers to rejoice and rest in God's grace. And then the church scatters to our homes, places of work, schools, places of recreation, etc. where we love others in Christ.
Grace City Church isn't a building, it's people. People with diverse life stories and journeys. Yet every person's story has the common thread of Jesus.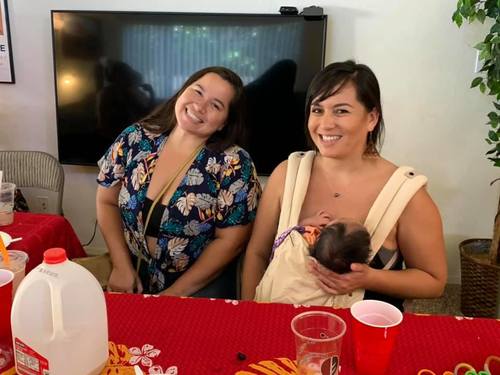 Join us every Sunday as we gather to worship together at 9:30 Mauka Lani Elementary.